If you often eat cashews, you should note this
Cashew is a familiar food with many nutritional values ​​for our health. However, there should also be cautions if you regularly eat this type of nut.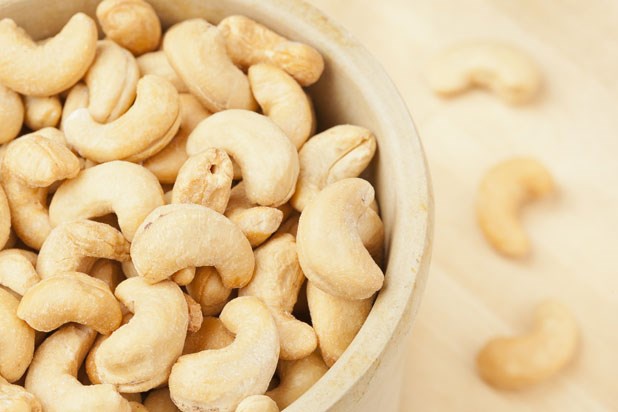 Cashew nuts have many health benefits
PHOTO: SHUTTERSTOCK
The main nutritional components of cashew include fiber, protein and healthy fats. This makes it a healthier snack option, much better than other popular items like candy or chips, according to MSN.
Naturally roasted cashews are low in sugar, salt and cholesterol. However, those who regularly eat these nuts need to be careful because they are very high in calories.
According to the United States Department of Agriculture (USDA), in an average serving of about a handful, equivalent to 28 grams of roasted cashews, will include 156 calories, 12 grams of unsaturated fat, 9 grams of carbohydrates, 5 grams of protein, 2 grams of sugar and 1 gram of fiber.
With a fairly healthy nutritional composition, cashews often become the choice for people to lose weight. However, this does not mean that eating them is not fat.
Studies show that people who eat nuts – including cashews – are less likely to be overweight than others simply because these nuts keep people full for longer, according to MSN.
The amount of protein in 28 grams of cashews is equivalent to a similar serving of meat. Therefore, if you really want to lose weight by eating cashews, you should consider eating only a moderate amount.
In addition, it should also be careful when eating salted roasted cashews. Because they will contain a lot of salt and oil, the nutritional composition is no longer really as superior as naturally roasted cashews.